Ahhhh it was SUCH an awesome show! Even better than last time in Ann Arbor!

I danced like a teenage maniac.

During one of the songs, I was singing along with the lyrics as they are on the CD, and Chris sang it differently and he heard me, so I pointed at him and he pointed back and laughed! That like made my night. If only he were single.... and living in Michigan. *sigh*

Then afterwards, we got to chat with Chris and Ryan. Ryan's such a down-to-earth guy. We were talking to him for at least 15 minutes with all kinds of things, like how they were almost late because of construction traffic in Chicago AND how they got to hang out with Chris Daughtry and Muse--can you say MAJOR JEALOUSY?!

And when I told Chris that my friend Jenny is a maniac, he was like "Oh yeah, we wrote the song about you!" Then he signed her ticket with "You're THE maniac!--Love Chris."

It was a really fun night. I love these guys.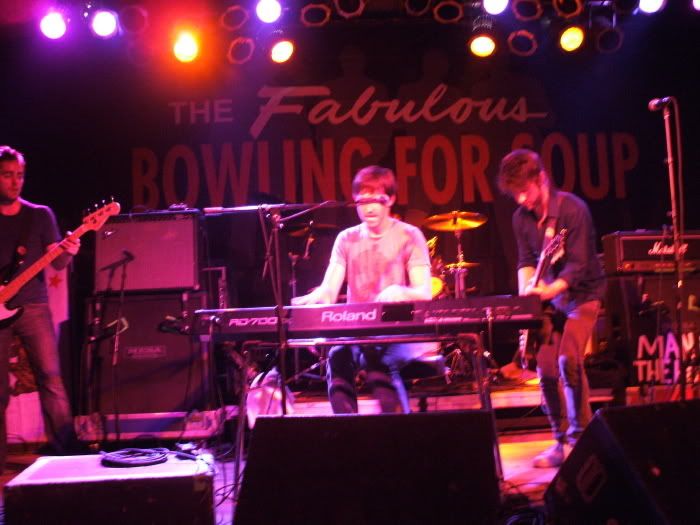 And now it's time to cleanse my body of sweat.